Happy Halloween! From Tim Burton's Nightmare Before Christmas comes the king & queen of Halloween Town: Jack Skeleton & Sally. Made by Jun Planning of Japan in 1998, tis the glow in the dark version & was limited to 6000 pieces.
The couple comes packed in a coffin.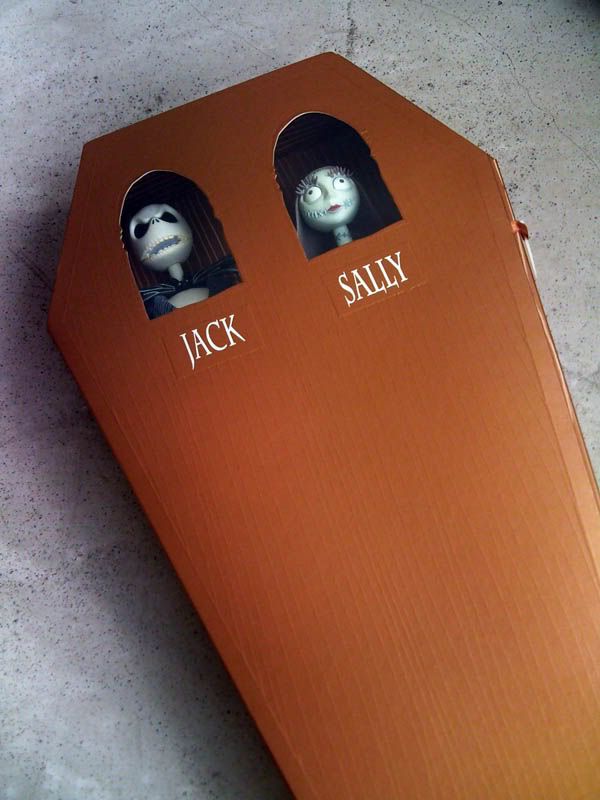 The insides of the box is nicely printed.
Jack has a super skinny stick body. He stands approx. 41cm (16 inches) tall. Skiny frame feels fragile. Articulation is also limited.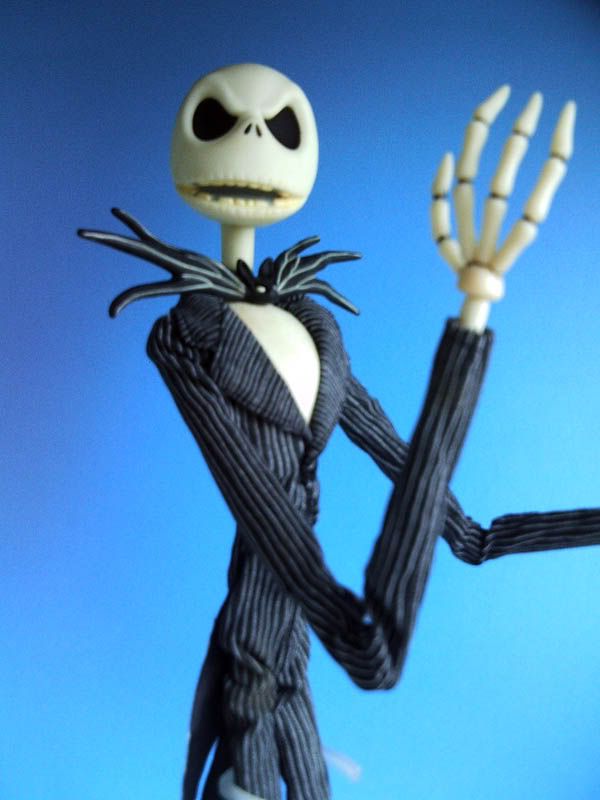 Sally has even less articulation with her hard & heavy rubber body. Think 5 point articulation. She is approx. 36cm (14 inces) tall.
Sally comes with a basket full of halloween goodies, glow in the dark as well.
The detail, styling & likeness of the figures (to the movie) makes up for all the lack of articulation & playability. The pair goes well standing next to other 1/6 animated figures. You cant go wrong with Jun Planning's Nightmare B4 Xmaz line of toys!