Madcap stands 11" tall on a modified DML Neo body. All the Tom Kids figures came with two pair of shoes. And each character spots a real made of sneaker, Madcap wears Gravis sneakers. Made in 2000 by Dragon Models Ltd. Only 1000 D mon were made. I have 0545 0f 1000.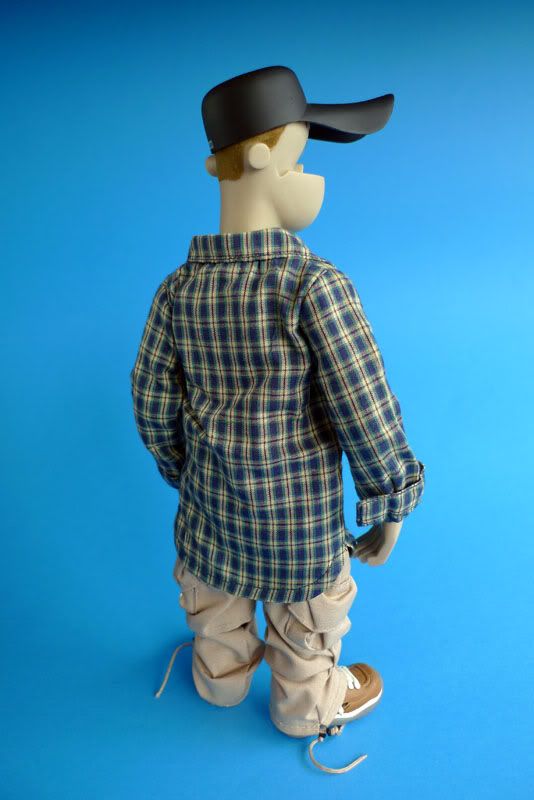 Riding on Michael Lau's popularity, the Tom Kids set was created to promote a Hong Kong based internet company. The six limited edition figures helped to launch Tom.com when it's stock went public.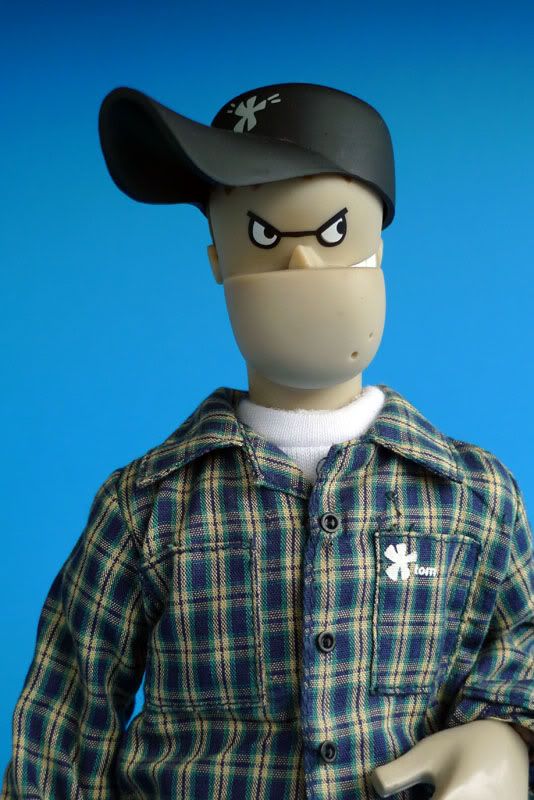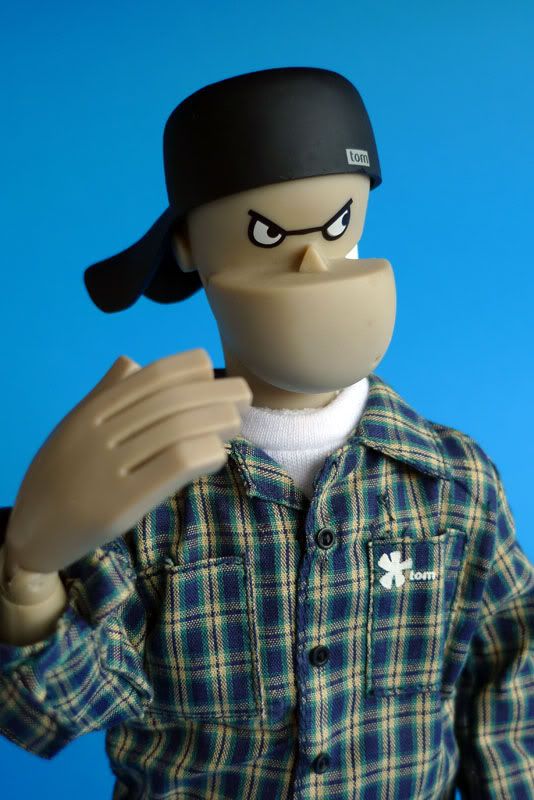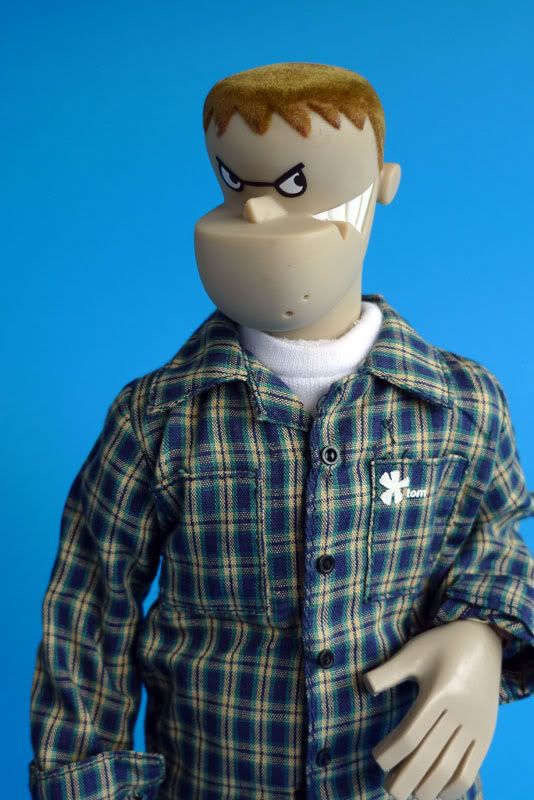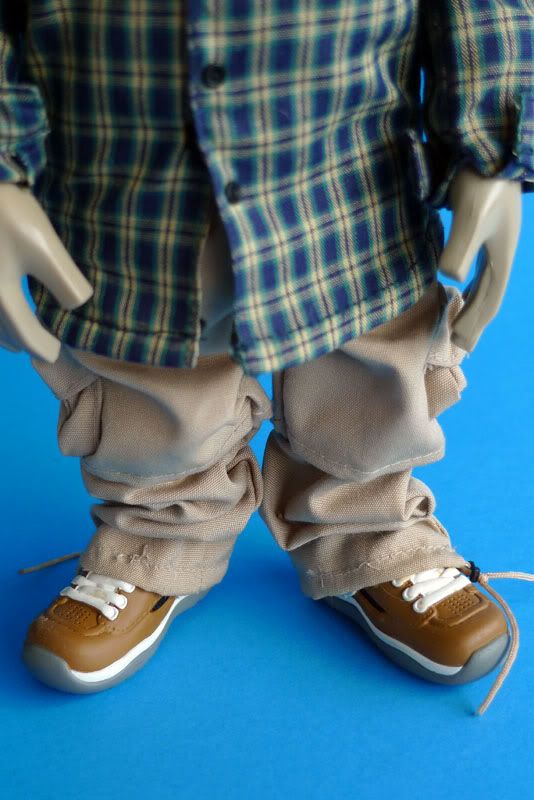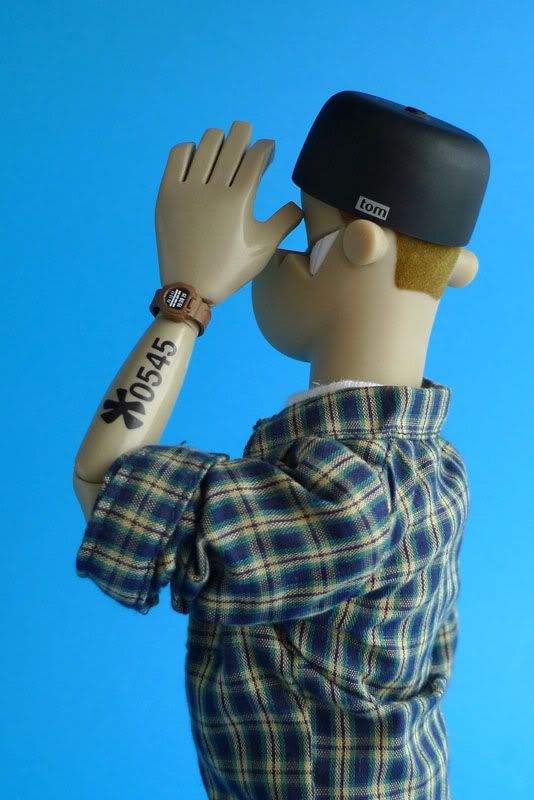 The Tom.com logo is an asterisk * & Michael put the symbol on each of the figures. The asterisk is shaved on the back of Immune's afro, boldly printed on the t-shirt of Tomm & tattooed on the left eye of Ocellus.

Each character also came with an asterisk print shirt, laptop, pet dog, extra pair of sneakers and sticker.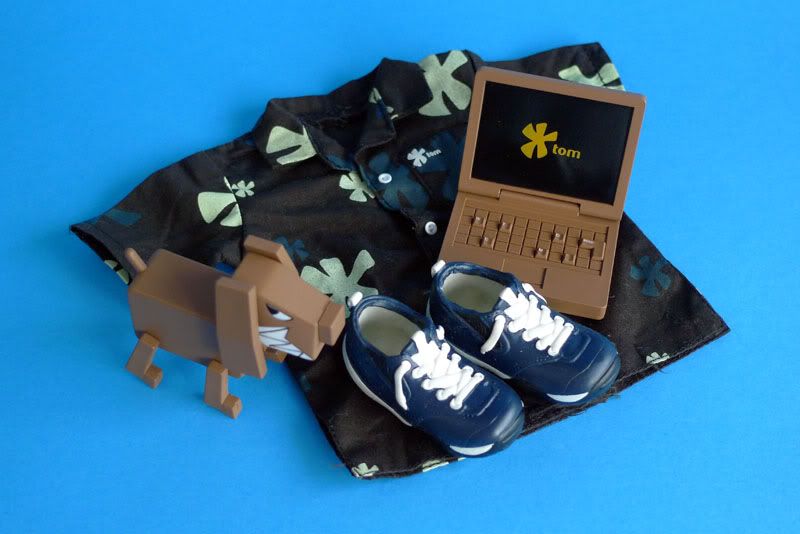 From left to right: D moon, Ocellus, Killjoy, Madcap, Immune & Tomm.