A few snaps of the recent Sideshow Collectibles Star Wars Commander Cody of 212th Attack Battalion. I feel the weathering is much better then previous releases. However his shoes are way too dirty & the ankle joints are too loose. Just like the troopers released before him. My blaster rifle is missing the front nozzle, tats not a big issue since I have a few of them. I hope they will include other weapons in the up coming releases.




Cody's Phase II armor has two slightly different orange stripes coming down the top of his helmet. This helmet is excellent, hence the many pictures i took of it.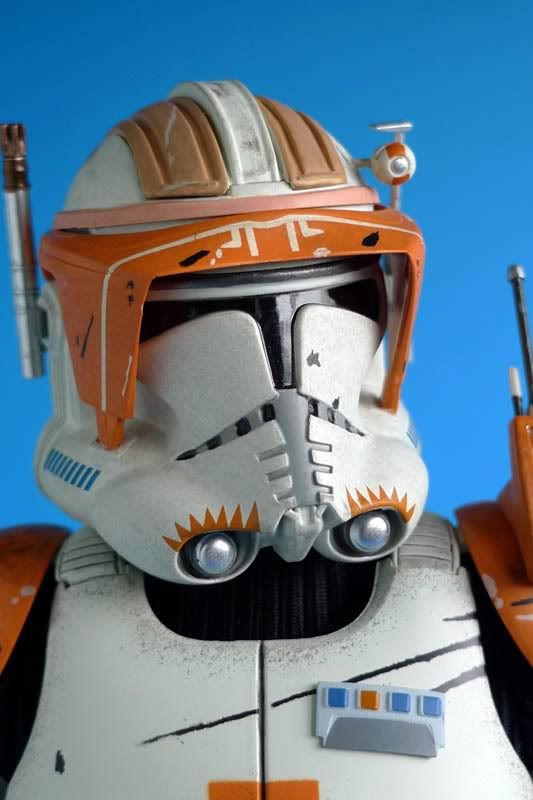 A small tool is attached to the upper arm piece armor, antenna on the shoulder pads with one on the back of his helmet, and a oval shaped jetpack. Cody also has Imperial-like rank markings adorning the left side of his breast-plate.