Released in 2000, Tattoo Me Keith stands at 20cm (8") tall. Each figure comes with a load of awesome tattoos for you to apply and Keith to regret. It was available in white, black & red pants. I pass up on the white version, as I felt the colour was dull then, I have not seen any available at local toy stores since then.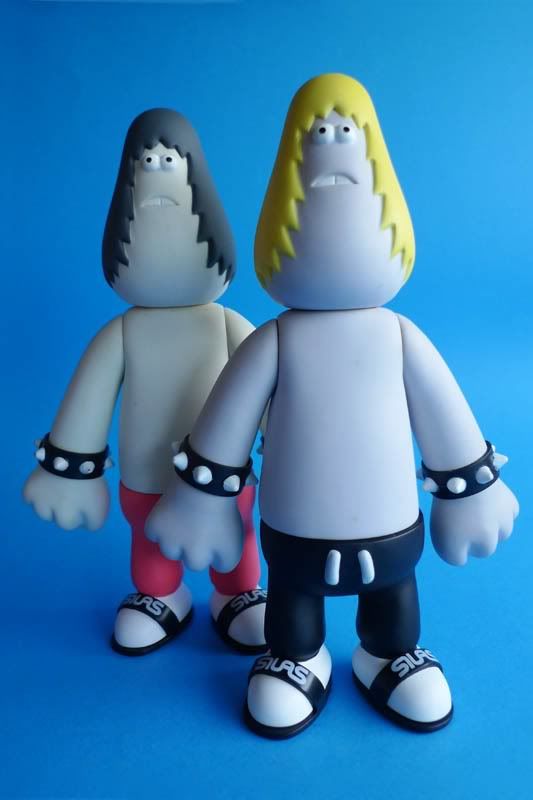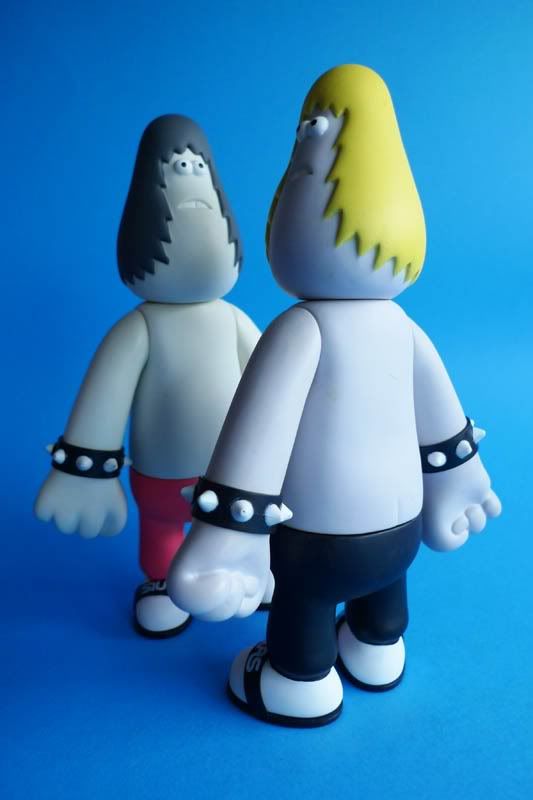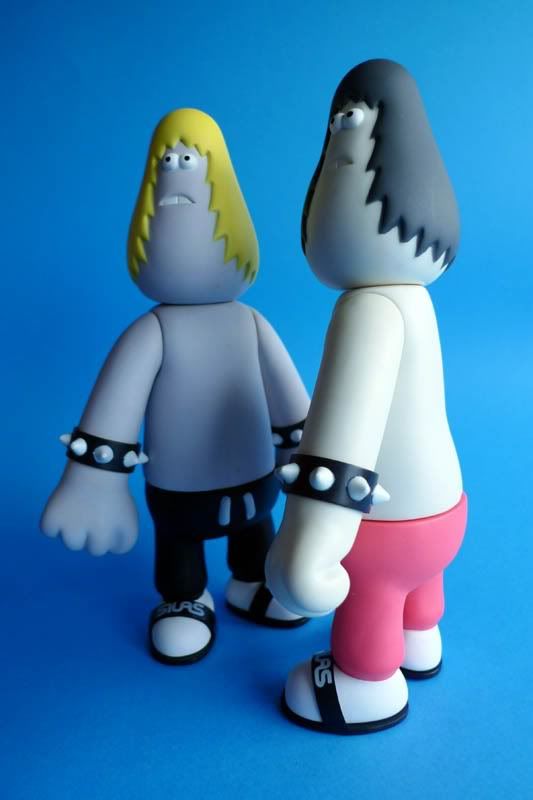 Get Drunk, listen to rock music and get real tattoos!




Get old, then regret it later!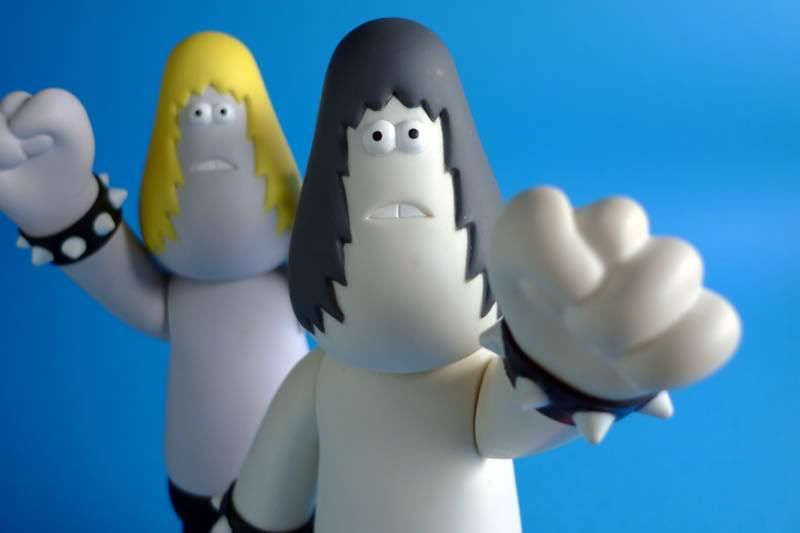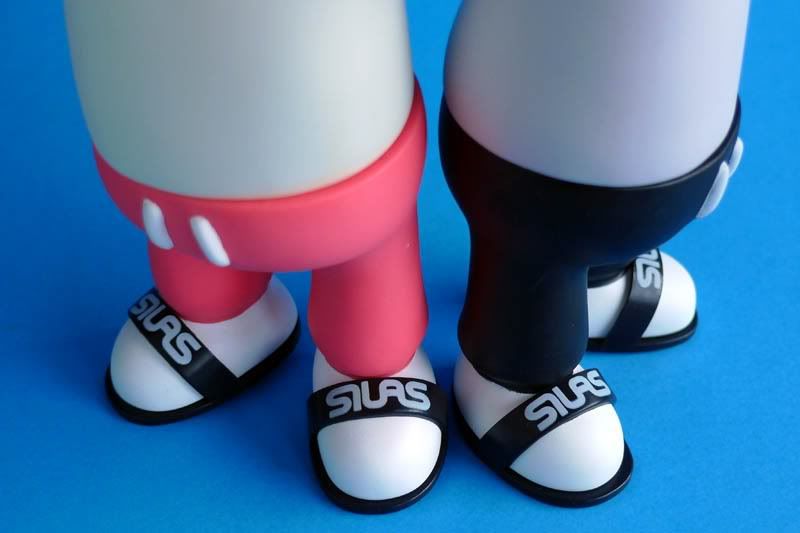 Rock will never die!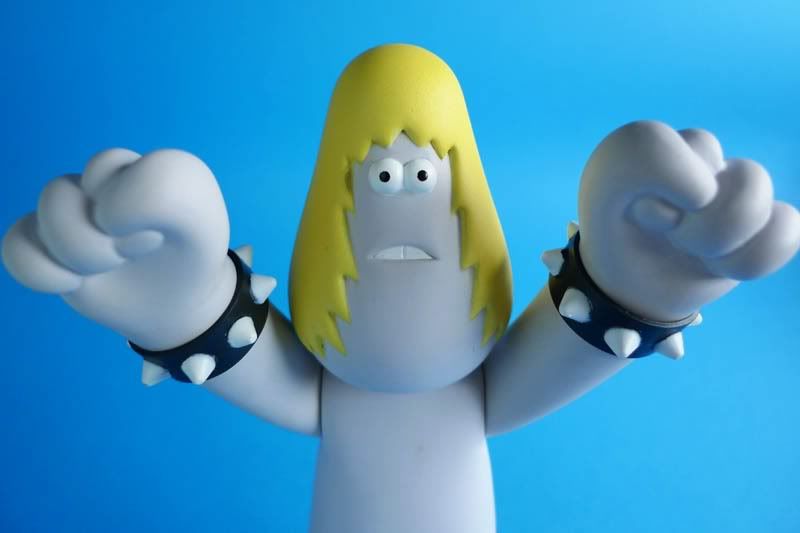 Rock on!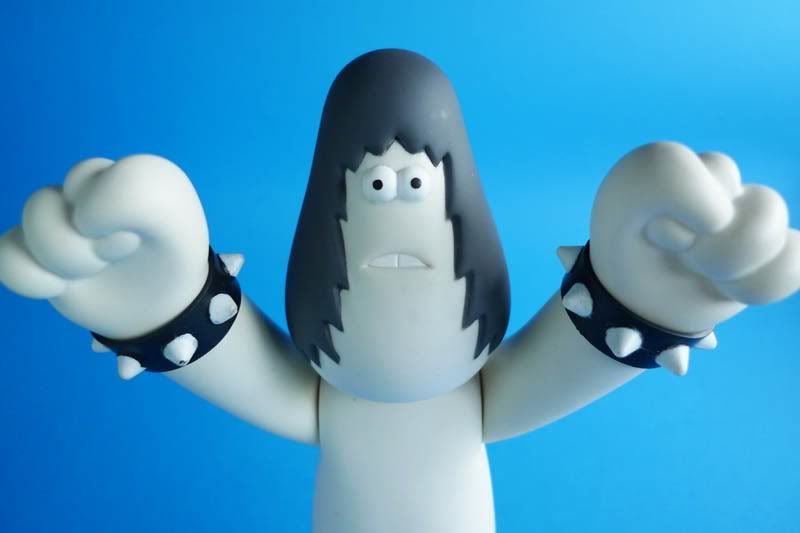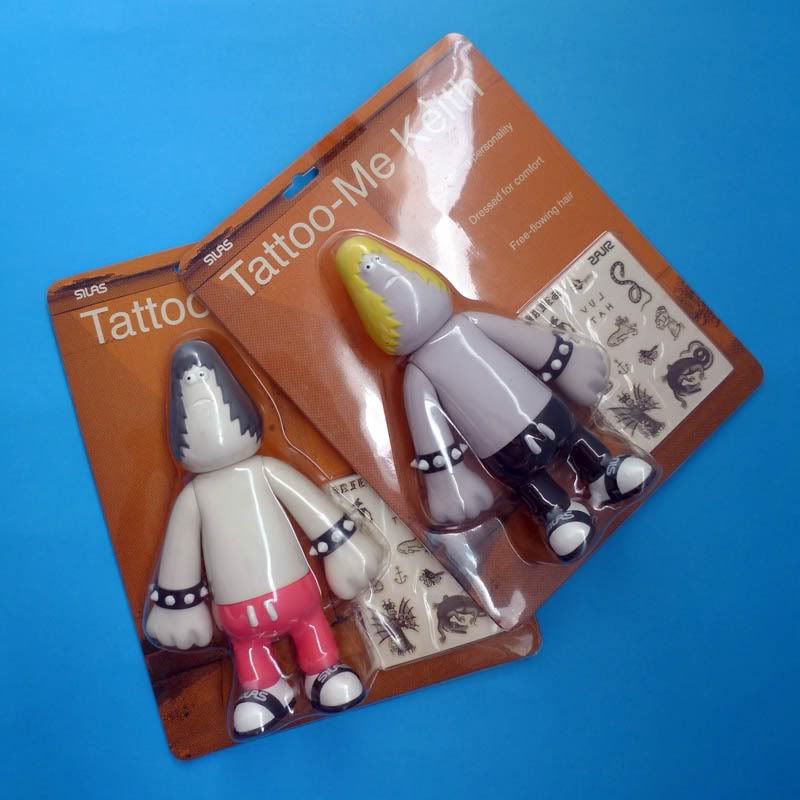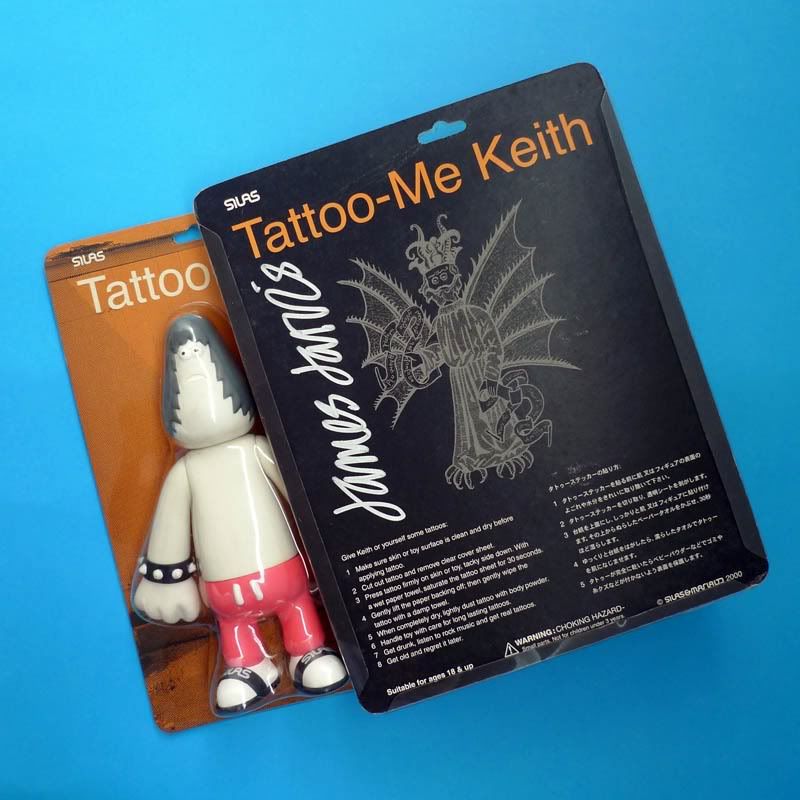 I was lucky enuff to get James Jarvis to signature these 2 figures during an IdN design conference during the mid 2000's in Singapore. James politely decline to place his signature on the front of the blister card with Keith. He went on to explained that Tattoo Me Keith was one of his earliest vinyl toy & the end result was not what he would have like it to be. He would have like Keith's mouth to be tad lower. He was honest & upfront about it, he has my respect!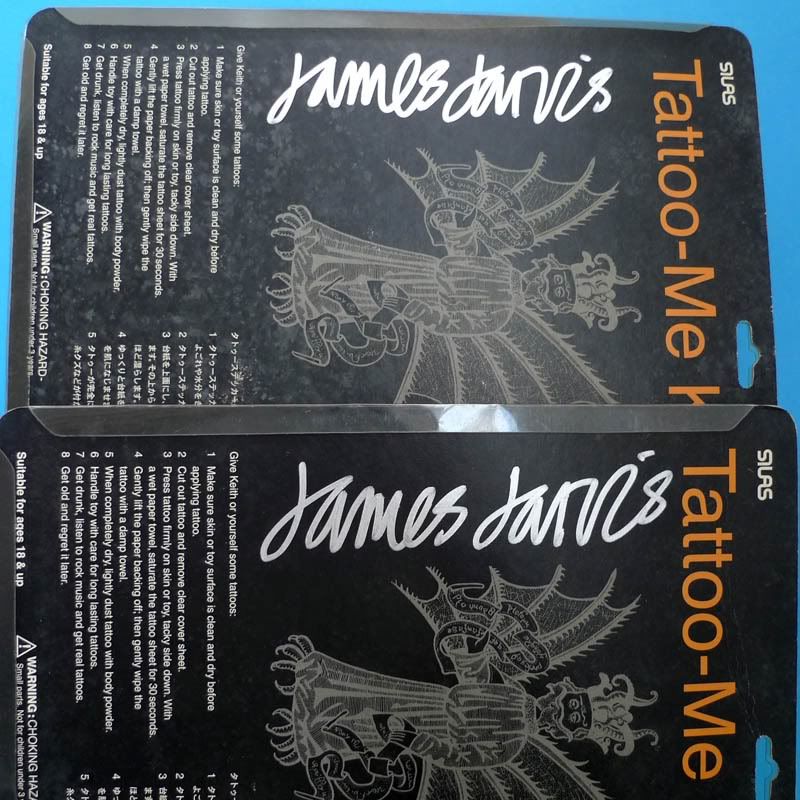 James Amos Jarvis is a British illustrator and toy designer, a pioneer of the soft vinyl designer toy revolution.
Beginning as a designer for the fashion company Silas, Jarvis now creates characters at his own company, Amos Toys, each character with its own personality and background world.