Sam Lee: Enjoy Life. Produce in 2003 by Hot Toys X Eric So. I picked this up brand new at the golden days of Clark Quay flea-market. Saw it among second hand cloths & fashion accessories with a $60 "Post It". Asked the cute gal if I could have it for $50... & she said: Okay!
I have always suspected that the toy belongs to her ex-boy friend...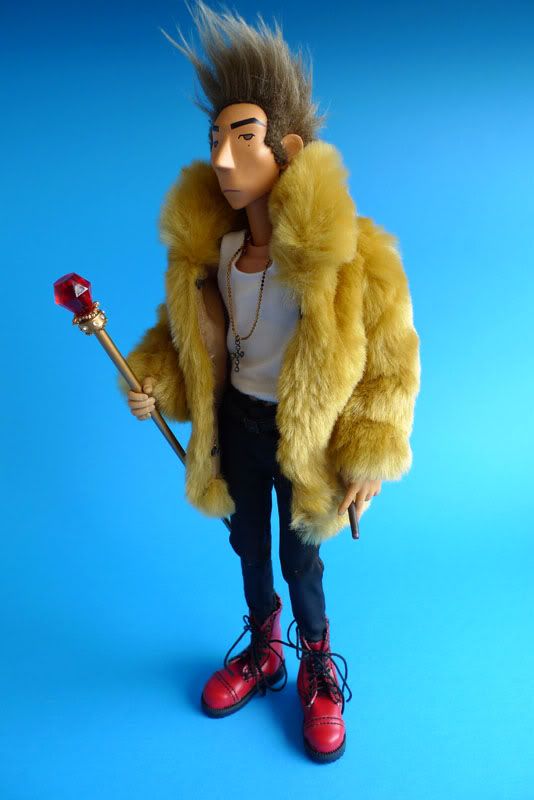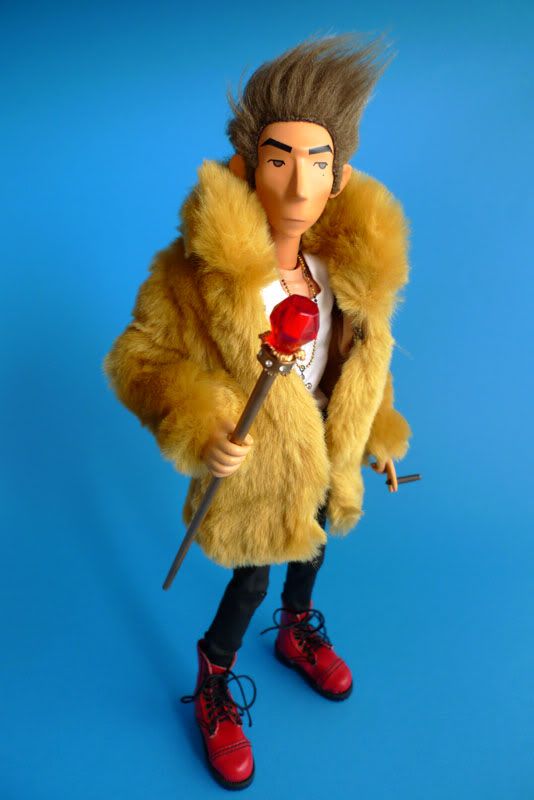 Sam Lee come with a very skinny body, fur hair, fur coat, skinny pants, boxer shorts with hearts, a pair of kool red Doc Martin's.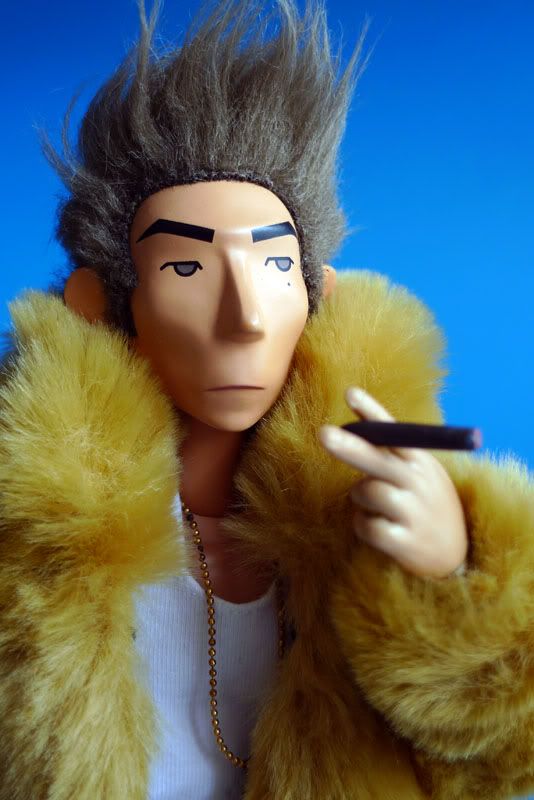 Other accessories includes a big red ruby staff, cigar, a glass of red wine & a diamond studded cross necklace.




The years have not been kind to Sam Lee, his skinny pants have become brittler & has began to ripped. The battery that powers Sam Lee voice can't be replace. Now one can hardly make out what he is saying. But for $50... this is the best bargain ever!