In the early 2000's, the second generation of Michael Lau's 6" Gardeners premiered in his third exhibition – crazysmiles @ PARCO, Japan. The 6" Gardeners were sold exclusively at the exhibition as it moved through five major cities: Tokyo, Nagoya, Fukuoka, Hiroshima and Osaka. I was lucky enough to catch his show in Fukuoka.
6" Brian made his debut during the Japan exhibitions. Brian came with a beret that fitted him nicely. His earrings, chain wallets and bracelets are all made with real metal.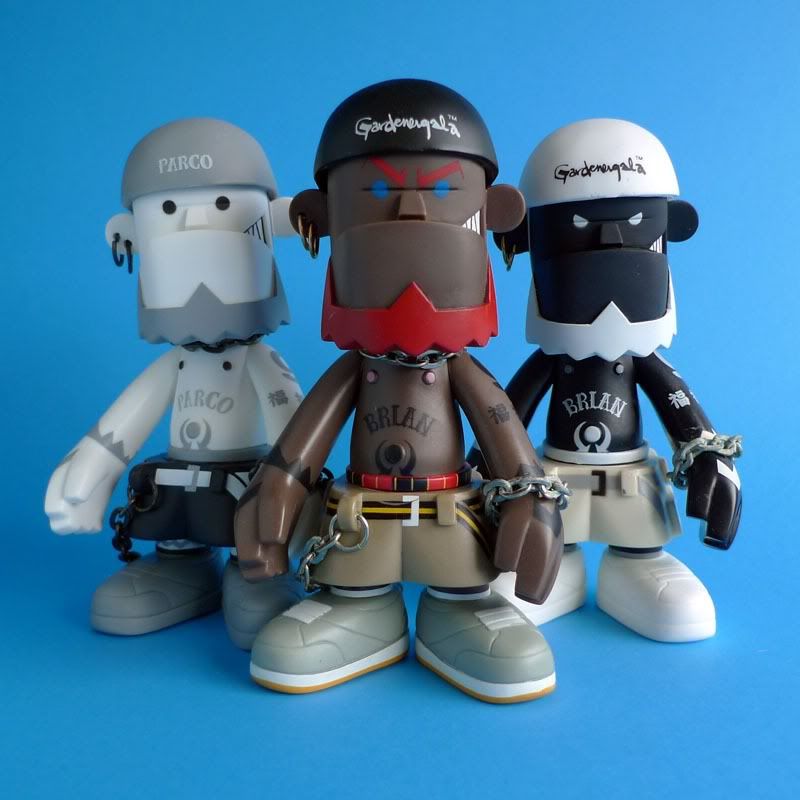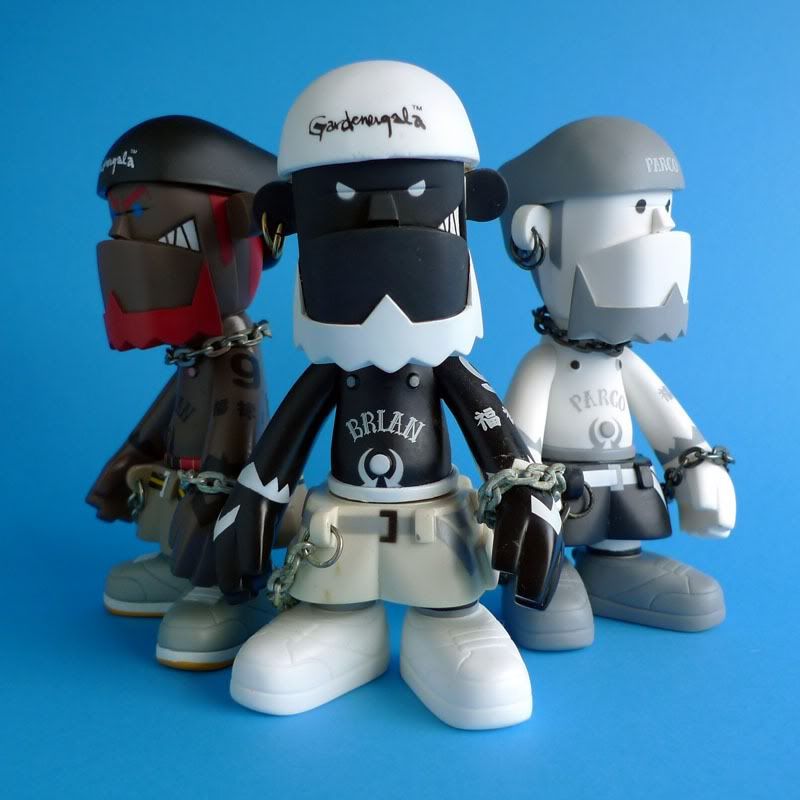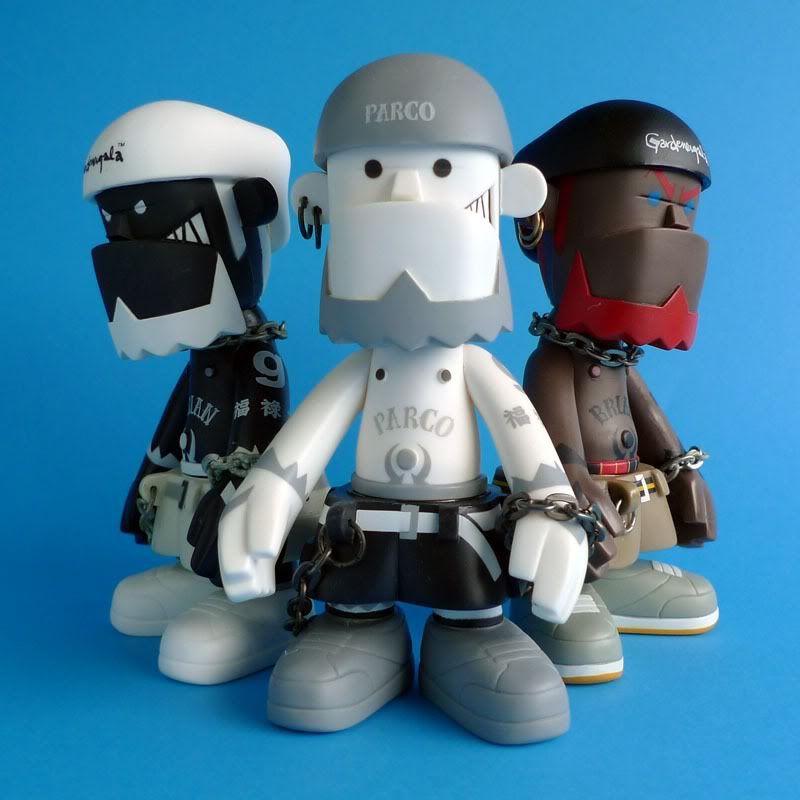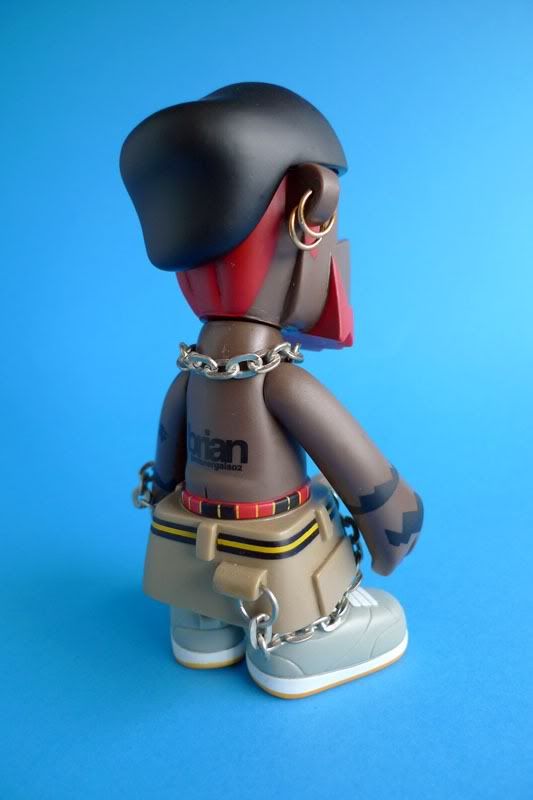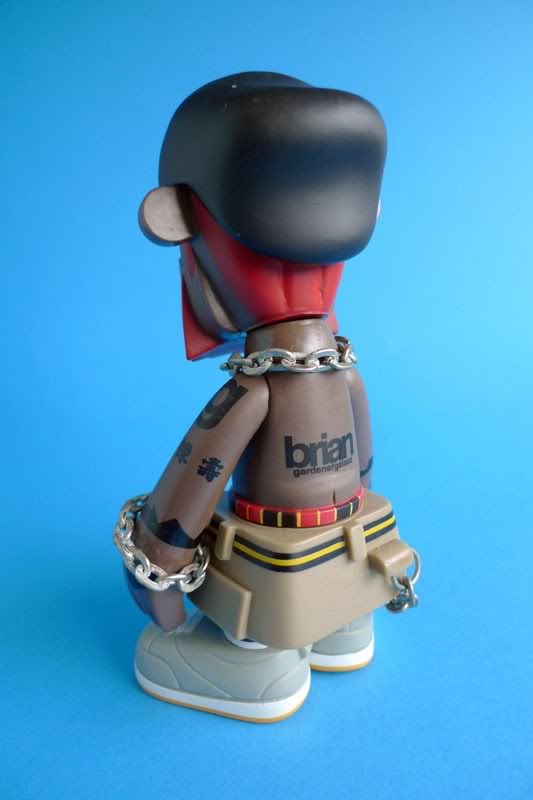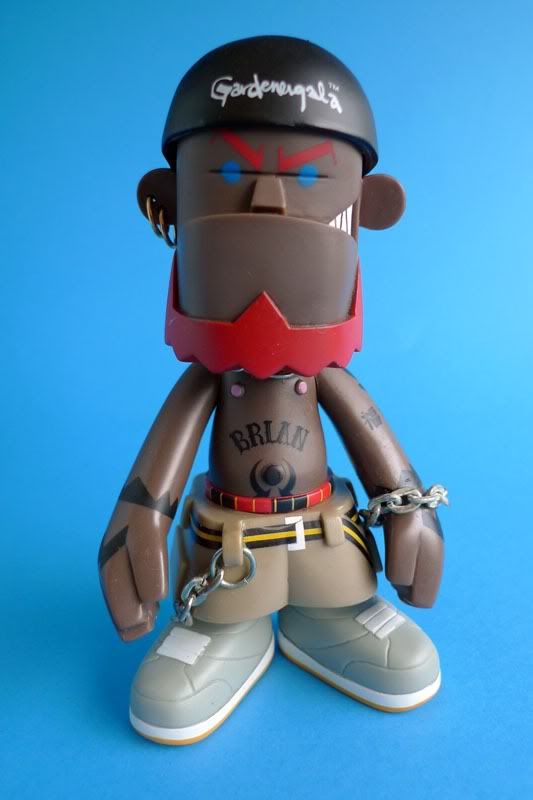 The Japan exhibition also introduced the monotone & grayscale figures. These special editions of Brian were supposed to be more limited then the original colour schemes.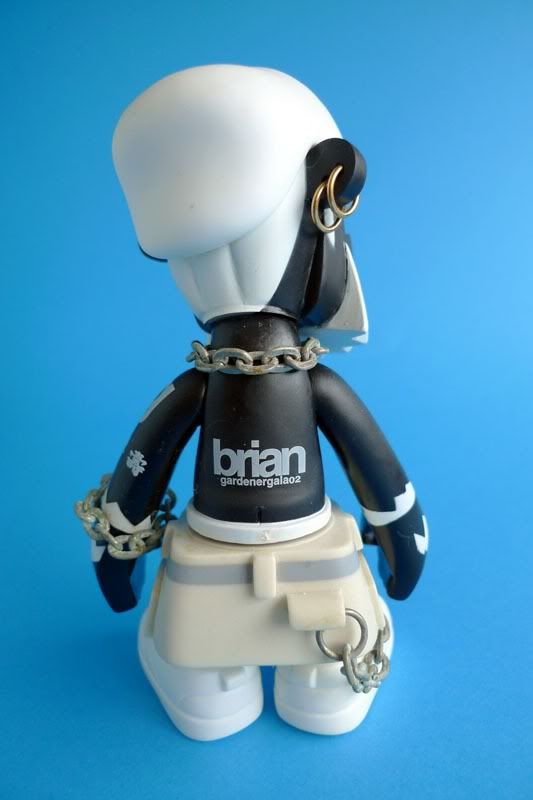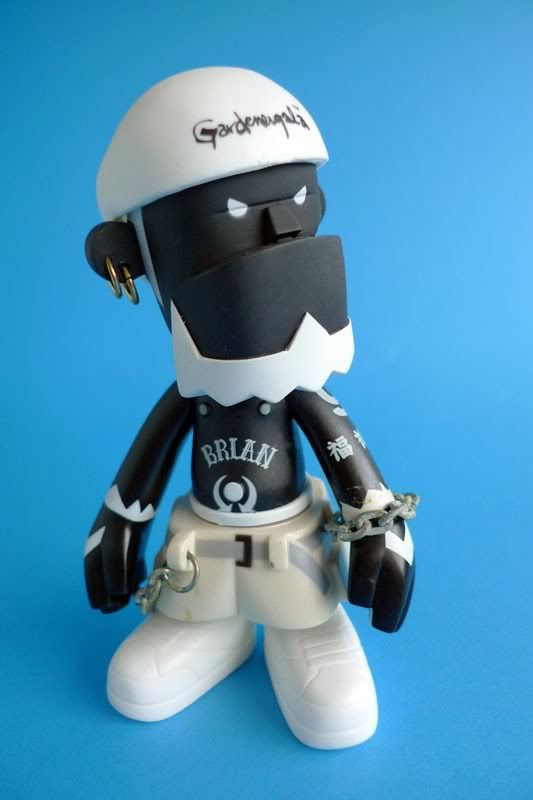 The grayscale Brian has "PARCO" tattooed across his belly (vs "BRIAN" in the original colour & monotone version).