Here are some Batman The Animated series candy containers I have collected over the years.

Whitman's Batman Bust with Light-up Chest: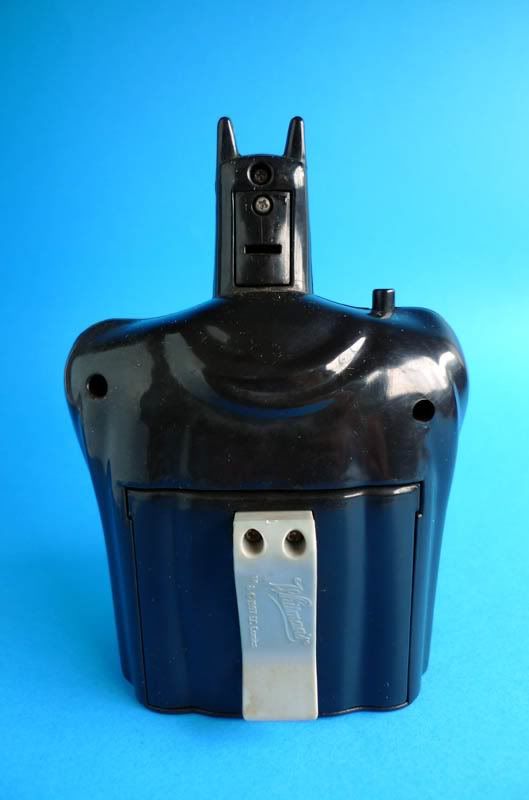 Clip on the back allows you to fasten it on to your utility belt. The Dark Knight never leaves the cave without one!

Whitman's Assorted Chocolates Mini-Tins:




Notice the two red boxes are un-open since the 1997, anyone wants to have a bite at it?

Whitman's is one of America's largest and oldest brands of boxed chocolates. Whitman's confections have been produced since 1842, originally by Stephen Whitman in Philadelphia and currently by Russell Stover Candies. The Whitman's Sampler, an assortment of boxed chocolates, is still popular. (Source: Wikipedia, the free encyclopedia)


Cap Toys Inc. Batman Spin Pop Candy: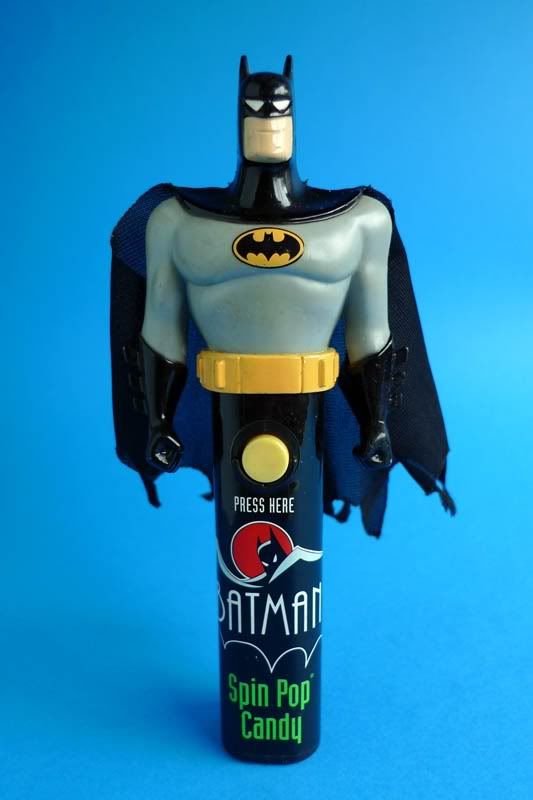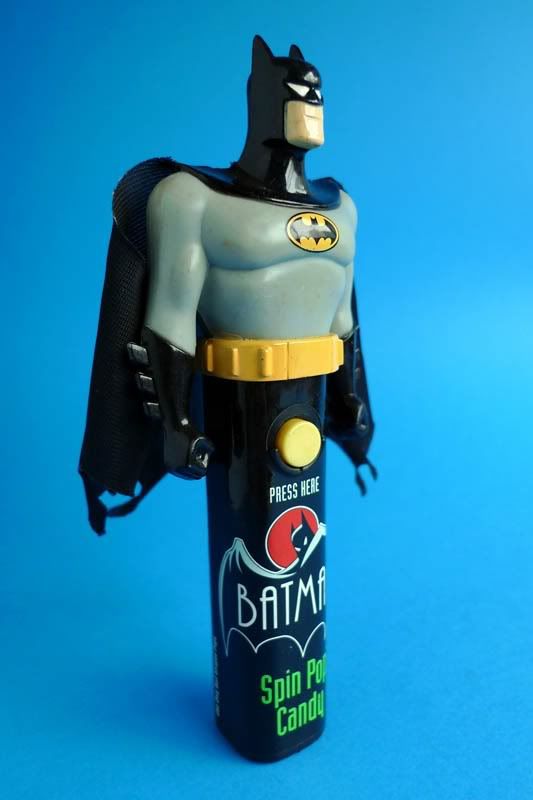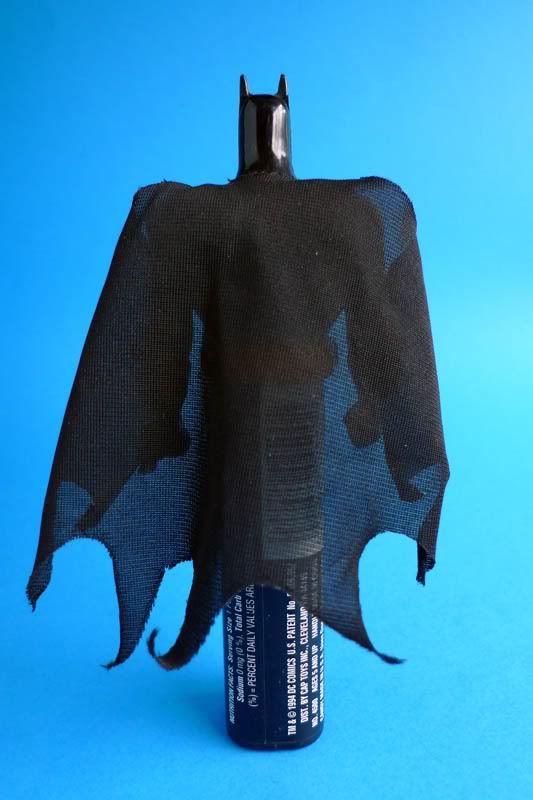 I must have gotten this from 7eleven. Just push in a lollipop at the top and push the yellow button and let it do all the work. It will continue to rotate as long as you push the button. I am sure Batman has one of these on his utility belt at all times. A Robin version was also available during The Adventure of Batman & Robin time line.