In 2006, Playmobil release their Roman theme line in Germany. I was blown away by the pictures of the gladiators and chariots and the extra large Colosseum. Singapore gets everything playmobil makes 12 to 16 months after they are released in Germany. So it was tortuous waiting for these sets to hit our shores.

Here are some of my Playmobil Roman figures...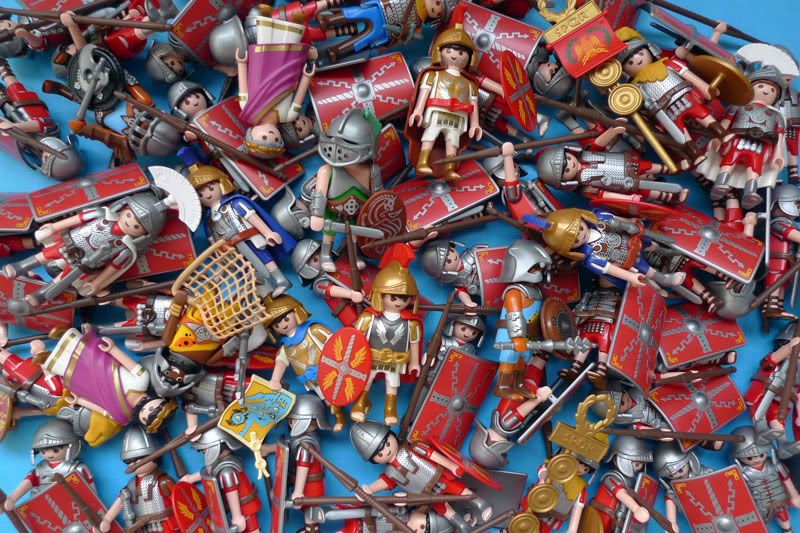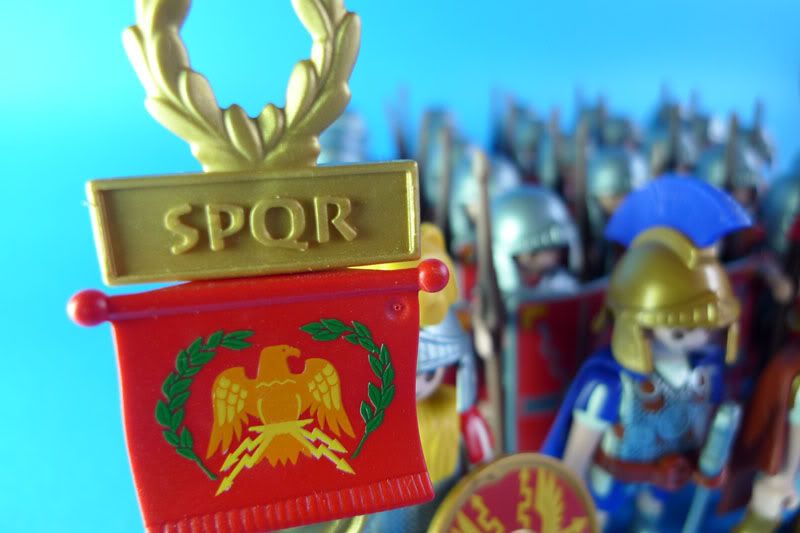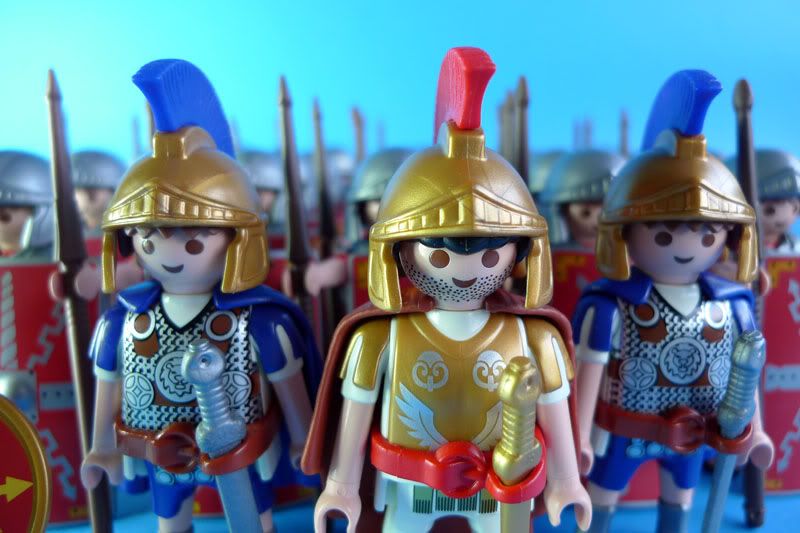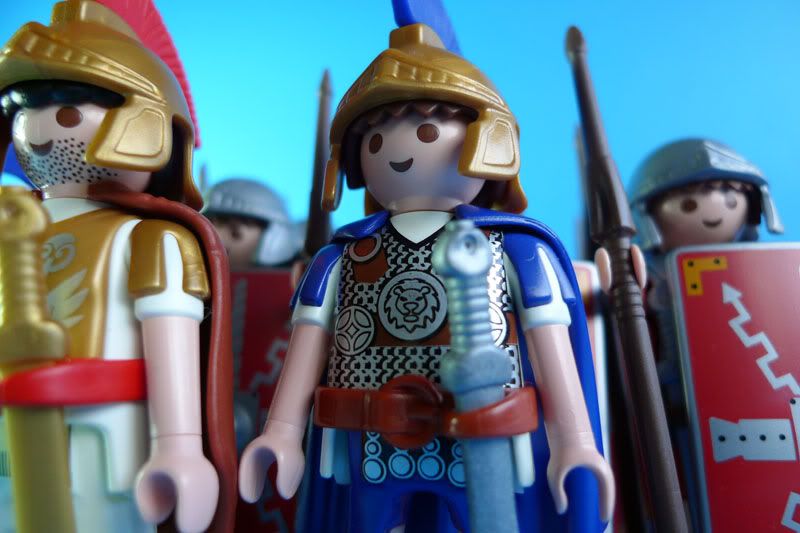 Currently, I have the mounted general, battle ram, chariots, gladiators, emperor, Specials, and the beautiful Roman ship. However I have yet to obtain the huge Roman Colosseum, I'm still working on that!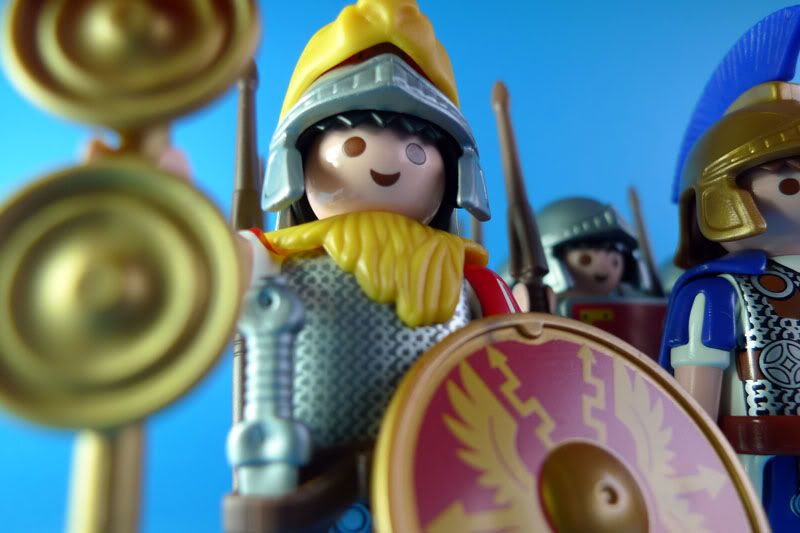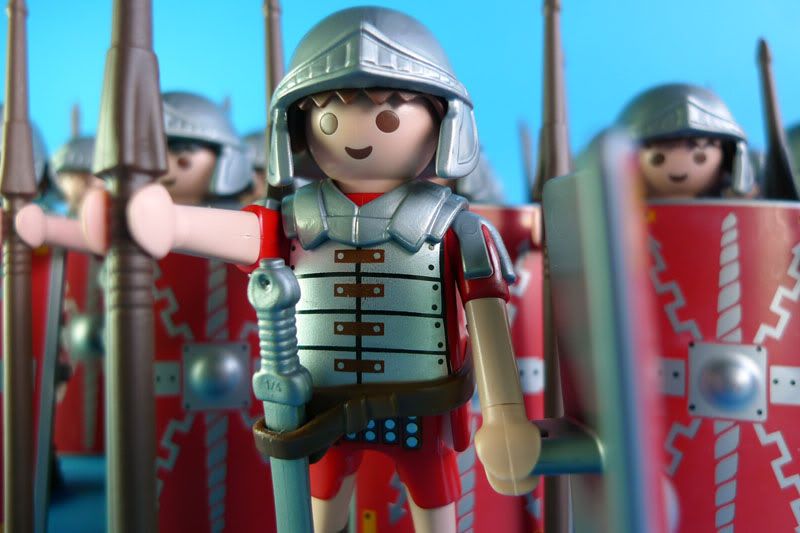 Check out this link for more images of Playmobil Roman gladiators from an old post.