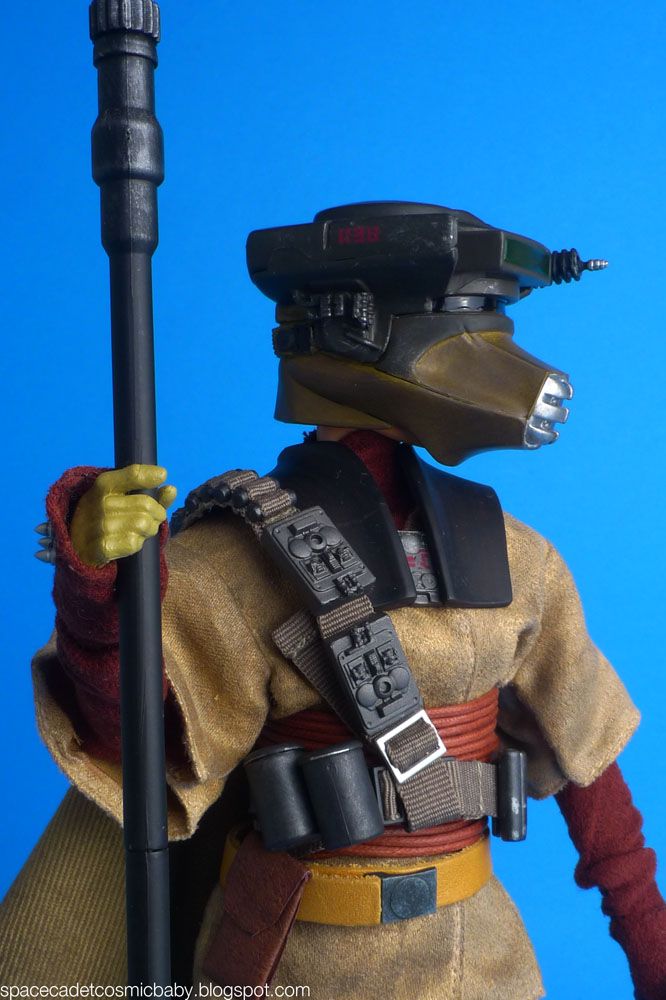 Boushh first appeared in Star Wars Episode VI: Return of the Jedi (1983). In fact in the film, Boushh was Princess Leia Organa in disguise. So who is the real Boushh?
According to Wookieepedia, Boushh was a successful male Ubese bounty hunter active around the time of the formation of the Galactic Empire. Known for his melee skills and penchant for thermal detonators, Boushh was considered cool-headed in a profession often filled with trigger-happy mercenaries, and operated as a freelancer traveling from system to system looking for work. He wore a suit of customized Ubese armor—layers of brown survival material and an optically-enhanced helmet which both provided him with protection and obscured his identity.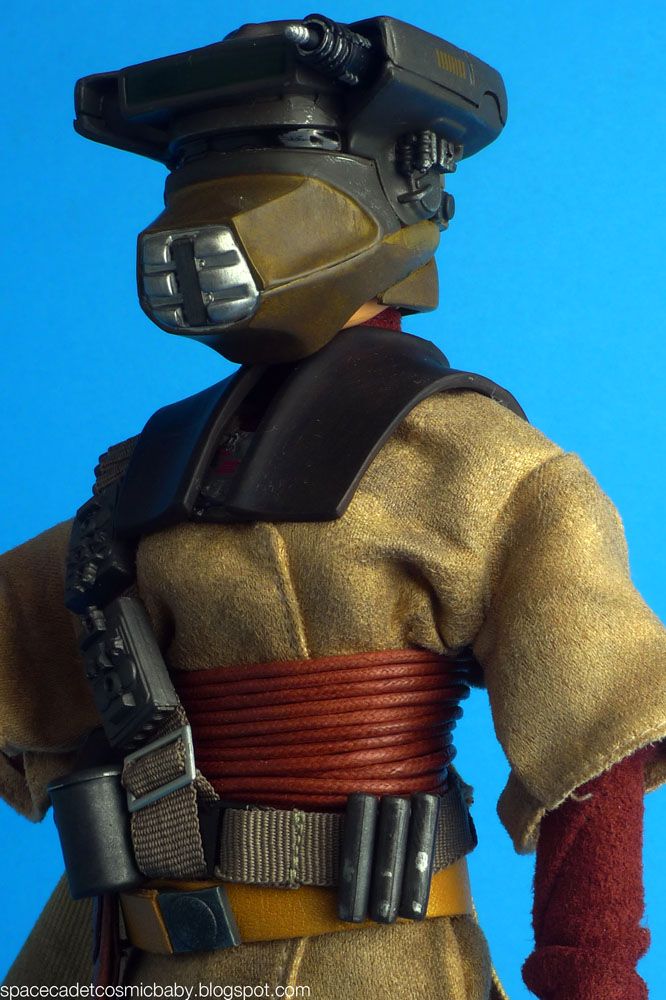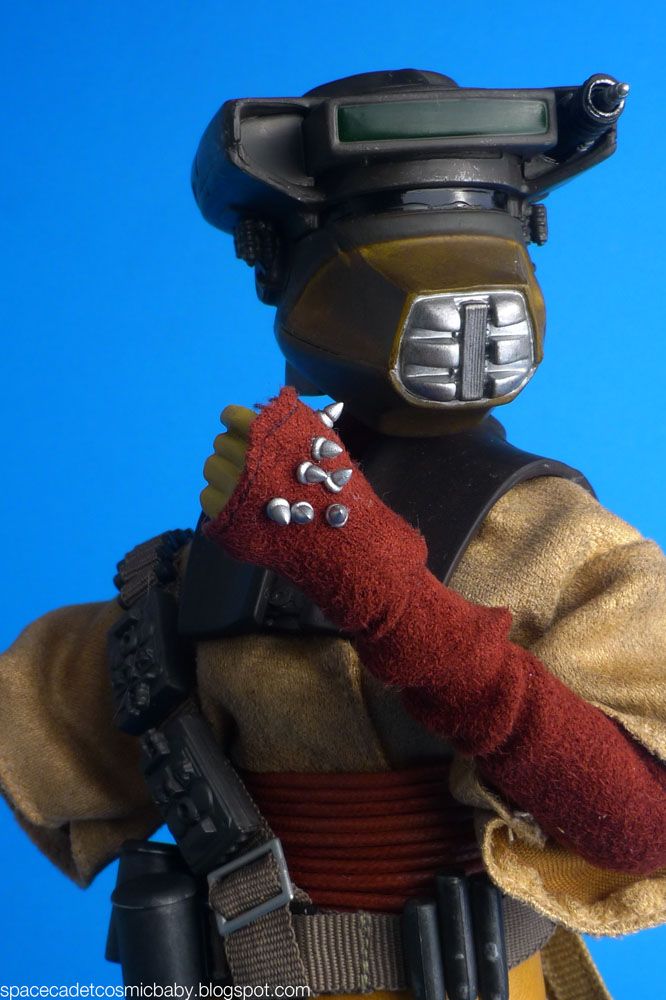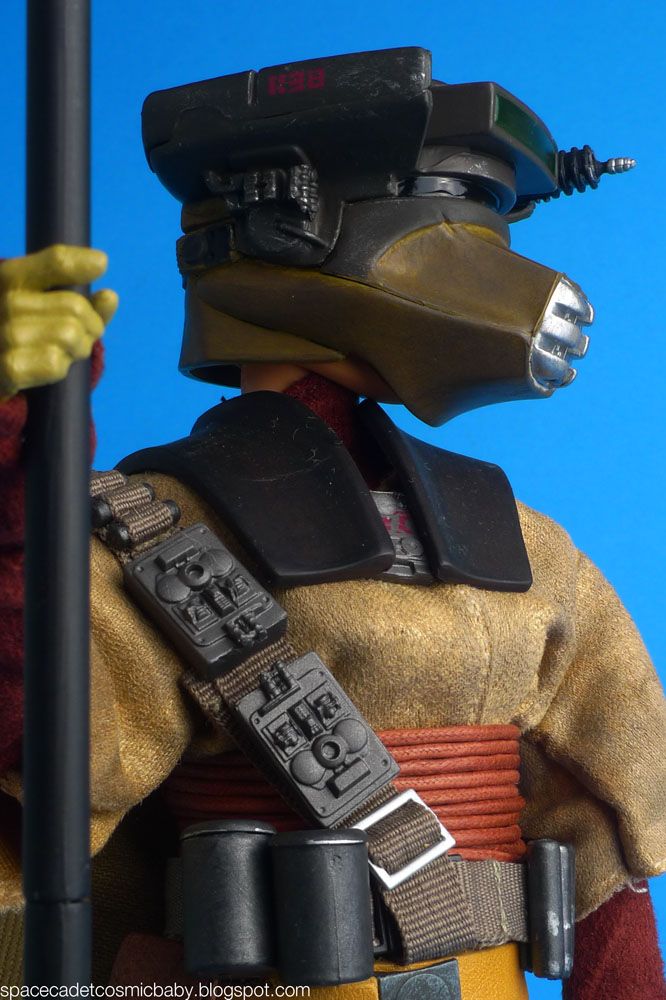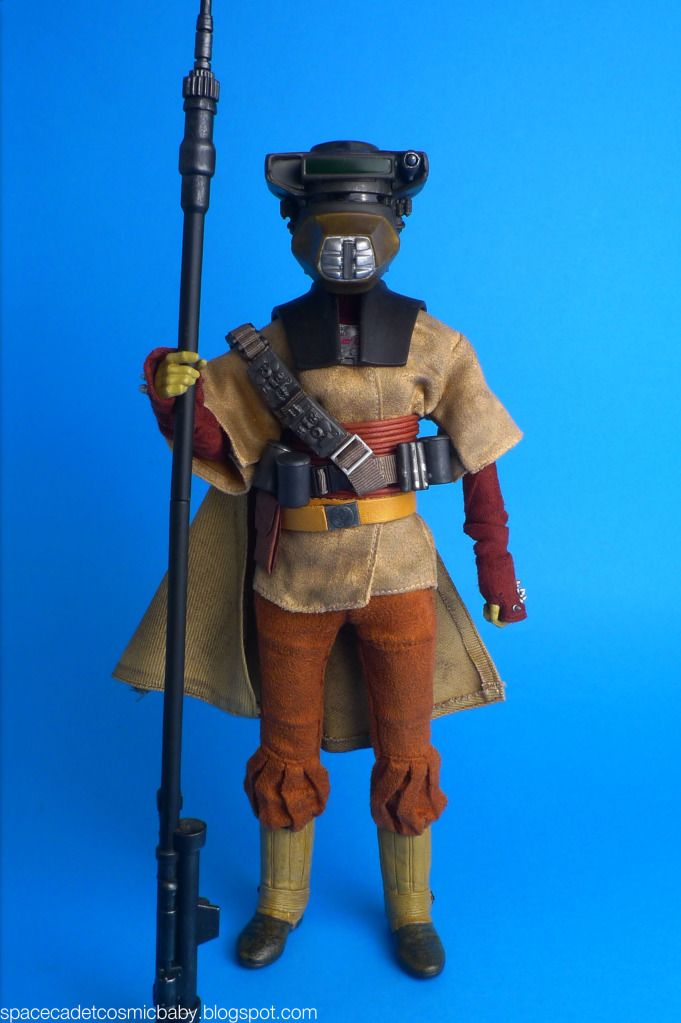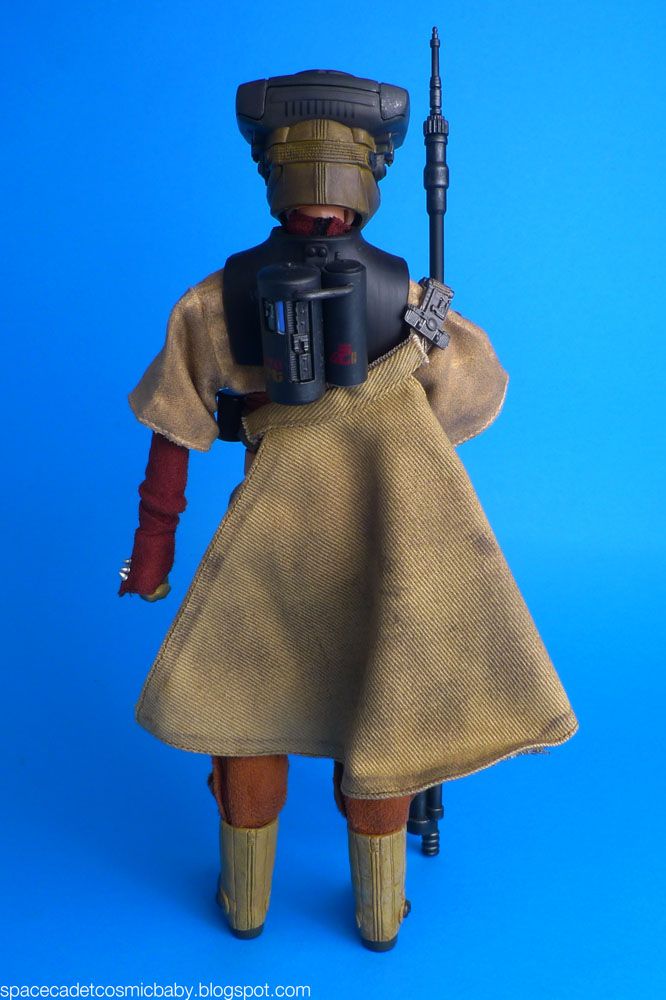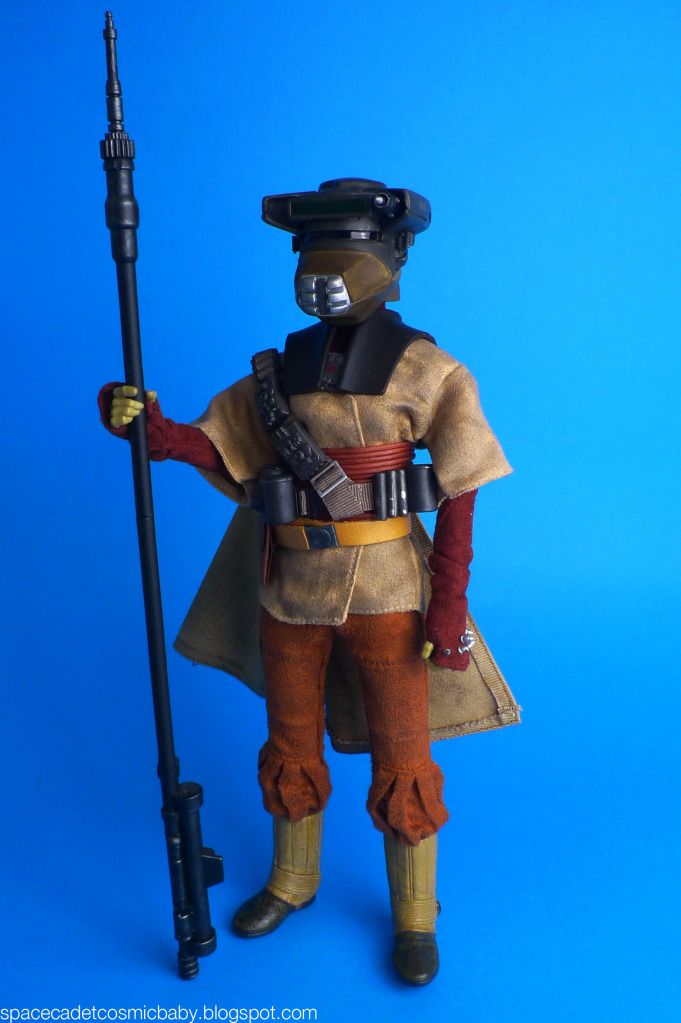 Sideshow Collectibles manufactured this Princess Leia as Boushh figure under the Heros of the Rebellion series in 2007. However I only pick it up years later at clearance price. I was never a fan of Sideshow's female sculpts, & tis Leia did not fail to disappoint. So I felt the best was to let Leia keep her disguise!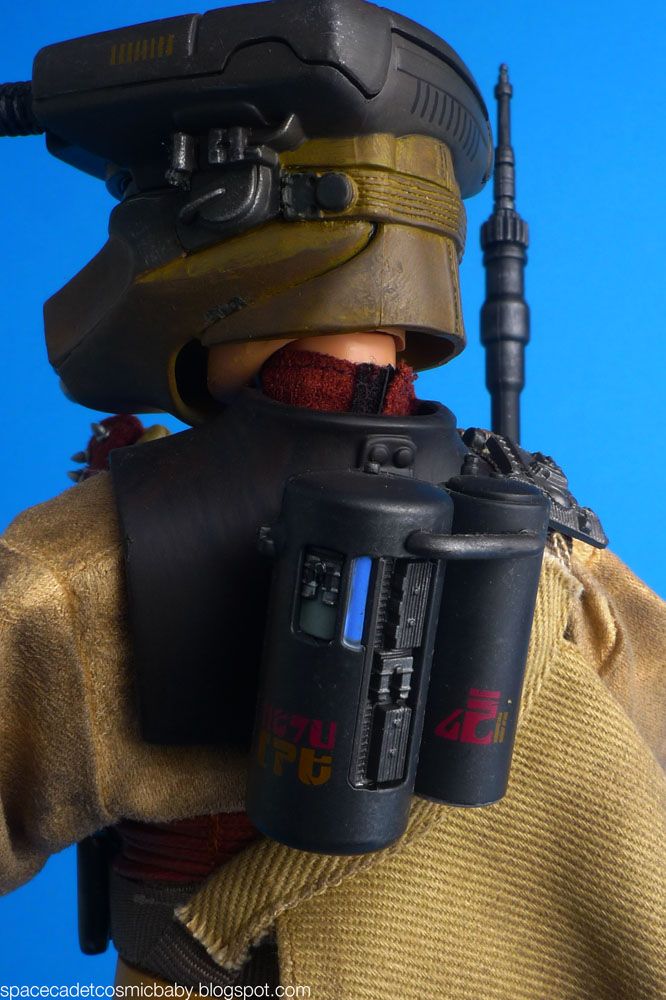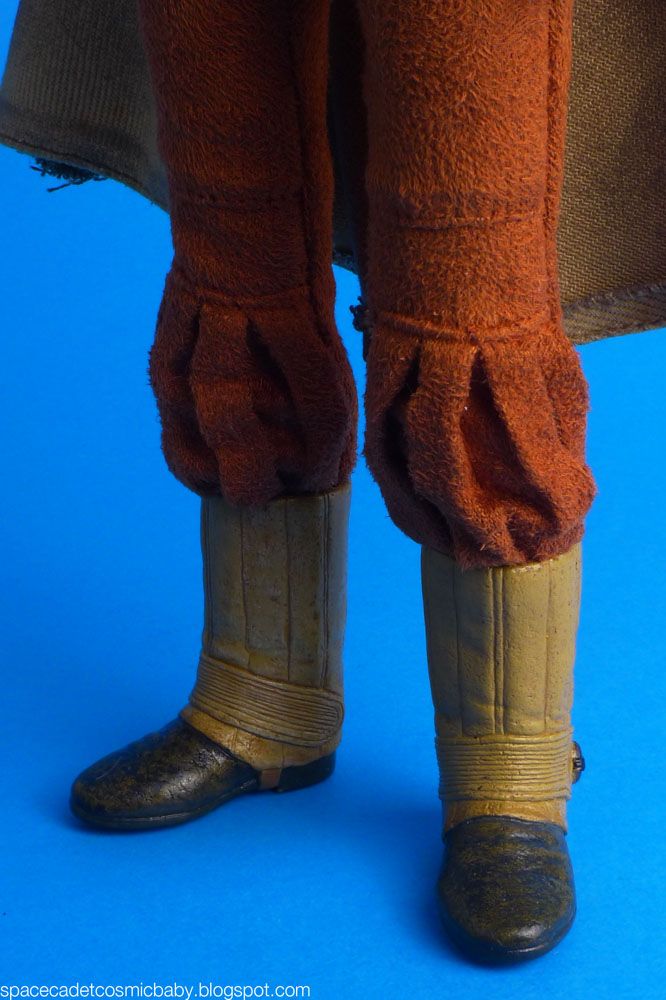 The Sideshow female body did not stand very well on its own, given the body was often top heavy with oversize head & very small feet to balance on. Lucky Boushh has a staff for sum extra support.