Fresh off the last Playmobil pool shoot, we decided to quickly do another... with bigger ships, bigger numbers, bigger crew, & even more cameras! This will be better then the previous... but the results were far from it.
Minimun of two ships per collector made up an impressive lineup
& it also resulted having three ship of the same kind...
Due to the strong winds, they finally had to be strung together...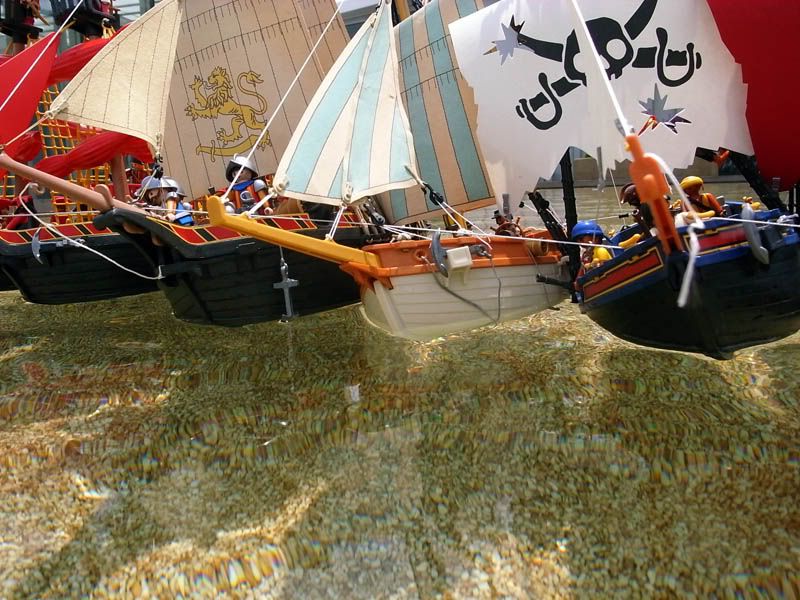 Strong winds tipped ships with sails over easily...
capsizing the ships many times
I spend more time bailing water out of them vs getting any decent photos...
The noon heat did not help either, but cooling off was easy. However there were no solutions for pesky kids
Much was learn from this round, hopefully there will be another in the future. Now I can only hope the yet to be developed underwater film will bear some fruits.