My 1st Playmobil Easter Egg! From 2009 easter egg series.
Is a pirate & his parrot inside!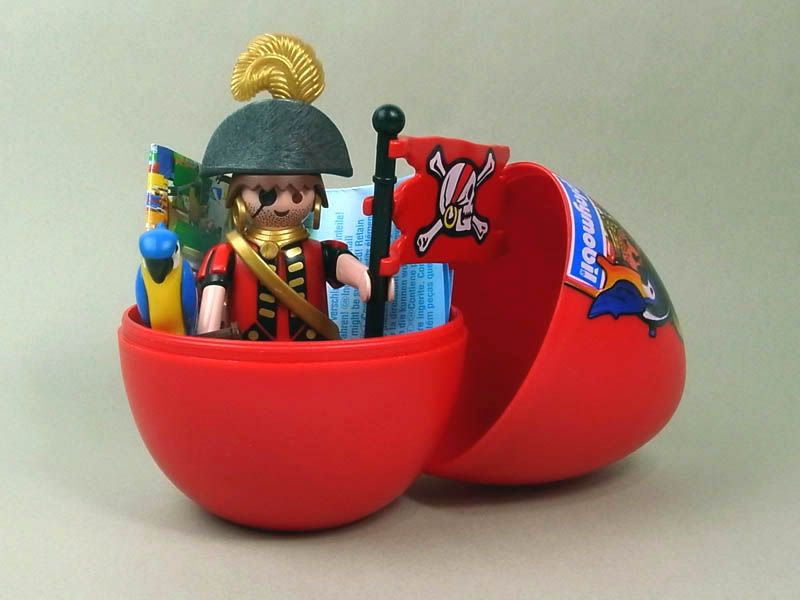 Is so nice to be out from the egg.
He wears the same top as the butler from 3021 Royal Banquet set. Maybe he was once that butler & decided to change career.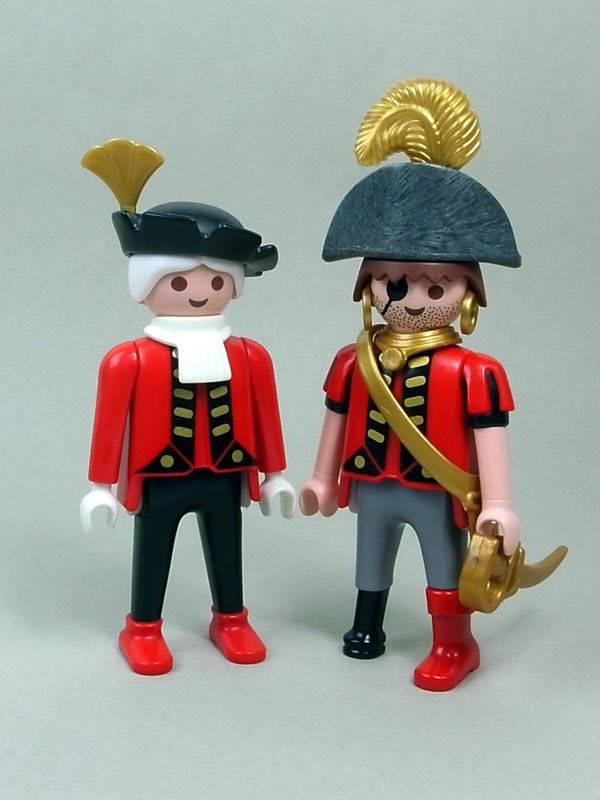 Here are some pirates tat Playmobil has been producing recently. Red seems to be the "in" colour for pirates these days.